Many people are unaware of the risks fire and electrical hazards post to children and their families.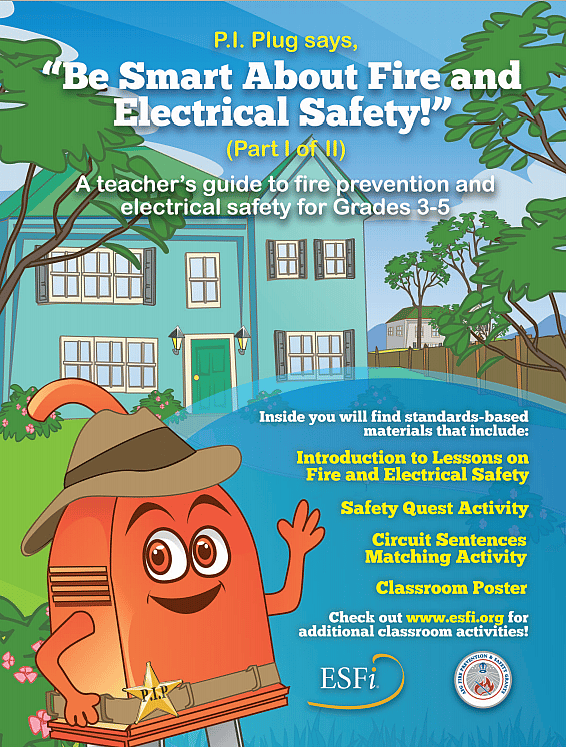 Did you know?
In 2011, U.S. fire departments responded to a fire every 23 seconds.
Children and older adults are severely affected by fire and electrical safety hazards.
How this classroom toolkit can help
Requires minimum advance preparation and covers a broad range of topics that will help students understand critical principles of fire and electrical safety at home.
Designed for grades 3-5 and meets Common Core State Standards in reading and science.
Contains valuable take home activities that foster vital electrical safety practices for the entire family.
Part I of the Be Smart About Fire and Electrical Safety toolkit includes:
Introduction to Lessons on Fire and Electrical Safety
Circuit Sentences & Matching Activity
Safety Quest Activity
Classroom Poster
Answer Key – Safety Quest Activity
Answer Key – Circuit Sentences & Matching Activity
Supplemental Student Activity: Safe or Not Safe
Supplemental Lesson Plan: The Big Idea